Excel Development - Creating a Faster Invoice System
Our client, Rachel Hayward, is a professional bid writer, business consultant and lead consultant for Ask the Chameleon, an awards and tender writing company. Rachel's background includes organisational development and an exceptional HR career. Due to her extensive private and public sector bid and tender writing experience, she has successfully secured £12m in funding for Ask the Chameleon clients.Rachel believes strongly in the power of networking connections and has been nominated for a whole host of awards for her business. Ask the Chameleon has won the Small Business 100 Award and the Federation of Small Business - East Midlands Micro-Business of the Year 2019.

Finance system improvements needed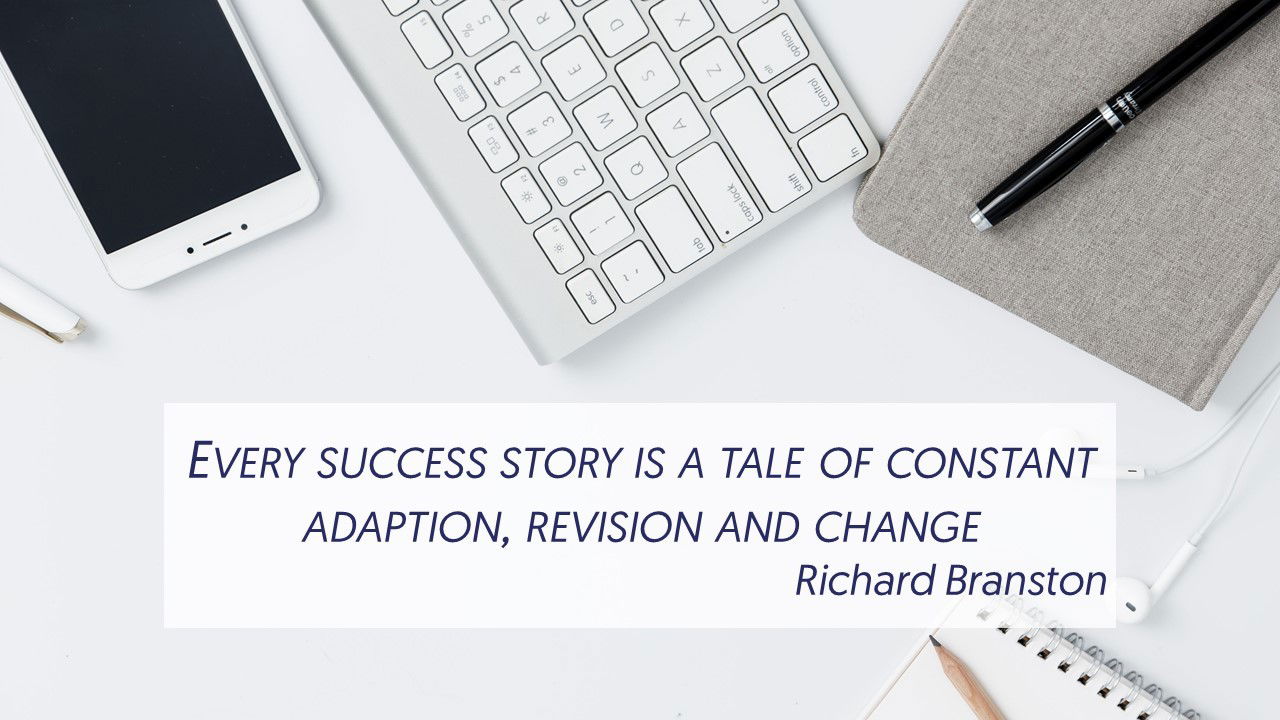 SME Office Support met Rachel at a networking meeting in Derby. During our conversation, she discovered that we offered bespoke automated solutions using MS Office applications. Rachel needed help creating, managing and tracking invoices quickly and efficiently. She also wanted an instant way to view how her business was performing financially.We had a 1-2-1 and discussed how we could help improve Rachel's current finance system. Through this fact-finding exercise, we gained a better understanding of her business goals and current processes, as well as discussing key areas for improvement and her wish list.Rachel explained that time was essential; she needed to be able to continue to grow her business and to deliver a high standard of service to both existing and new clients.
Manual finance system open to errors
Rachel recognised the current system she'd created to manage her business finances and invoices was inefficient, disjointed and time consuming. As her business was growing, she had neither the time nor skills to be able to improve the invoice process to the level she required. Her current finance and reporting system for sales, invoices and budgets was created using separate Excel and Word files.
Rachel was experiencing the following challenges:
The current system involved a lot of data duplication, including manual input and then copy-pasting to get results, which also increased the risk of errors.
Due to the manual input and calculation, there were inefficiencies; she had to navigate from one application to another for invoicing, resulting in broken or inconsistent formulae.
There was no effective method of creating, managing and tracking sent or paid invoices.
Best practice for laying out data in Excel was not being used, which prevented useful functions, such as automation, analysis, reporting and the summarising of data.
Invoices were created in Word involving manual calculations, and the customer name and address had to be retyped repetitively each time an invoice was raised.
A manual process was used for tracking sales targets and actuals.
Managing the current finance system was too time consuming.
---
Proposed Solution
Following our initial meeting, SME Office Support signed a Confidentiality Agreement. This enabled Rachel to be able to confidently send through her working files in Excel and Word, which she had been using to manage her business finances.
The consultation and following documents were key to helping SME Office Support gain a solid understanding of the business requirements, so that a bespoke, automated solution could be designed and developed. From this information, an Outline Specification document was created, summarising the key elements of a customised solution for Rachel's specific business needs.
Once the system specification was agreed with Rachel, a Booking Form with T&Cs, along with a quotation including project timescales, were both signed to enable the work to commence. The project was designed using Excel with Visual Basics for Applications (VBA).
Interim deliverables were sent to Rachel to review and test throughout the system build, which included the following key features:

Navigation Buttons
Client Database
Invoice Generator
Invoice Tracker
Sales Reports
Income and Expense Report
Budget Report
Admin Section
Final Solution: Faster invoice tracking & management system
The following improvements were made to Rachel's finance system: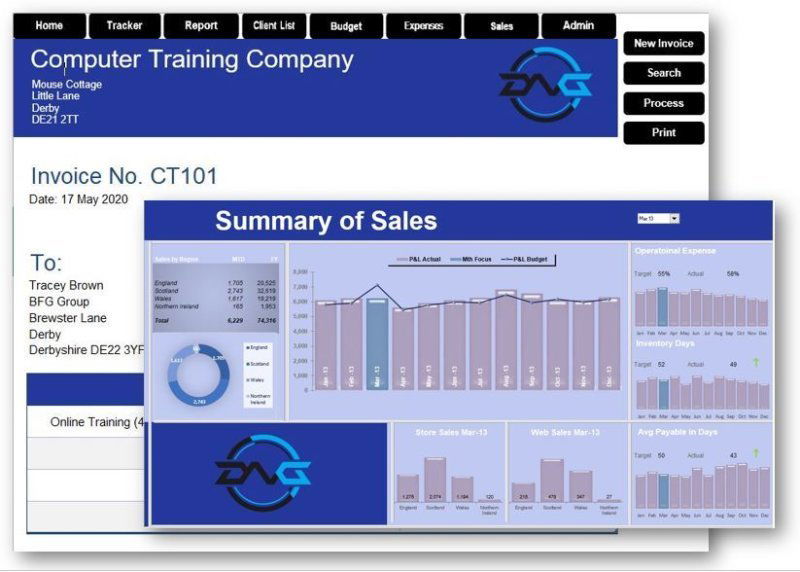 The navigation buttons make it easier for her to move to various sections, as she uses a touch screen device.
Data is no longer duplicated, and the layout/user interface is simple to understand.
Invoices are created using a simple, user-friendly template with automated sequential invoice numbering, drop down menus and automatic calculations.
An Admin section and instructional text have been included to support the user.
The use of macros means that several tasks can be performed in less than 2 seconds at the click of a button. This includes naming and saving the invoice as a PDF in a specified folder in the Admin sheet, opening an email and attaching the PDF invoice, updating the invoice tracker and sales reports.
The solution created for Rachel has streamlined and automated her processes into a simple workbook.
As a result, her improved finance system has reduced the amount of time spent on her invoicing processes.
Rachel can now spend more time focused on managing and growing her business.

Rachel Hayward, Ask the Chameleon
Find out how I can help your business:
Mob: 07787528287